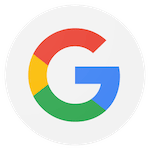 My daughter has been taking lessons for about 4 months now and she loves it!
John, her instructor, is gifted with a talent to teach children and keep them engage and excited about class-- you can tell he is very passionate about Kung Fu.
Immense respect to John for his patience and care to the children he teaches. This place is a gem that I wish more people would know about.
My son joined the Tat Wong Kung Fu Academy in Chandler when the opened recently, and has enjoyed his twice-weekly sessions. He enjoys the pace, and the individual attention he receives. Master John Warner is a great teacher, and he spends a lot of time and effort in his engagement with students. Very patient, and thorough, in his approach, and my son always has great things to say about the class after each session! It has been a great experience so far. Thank you!